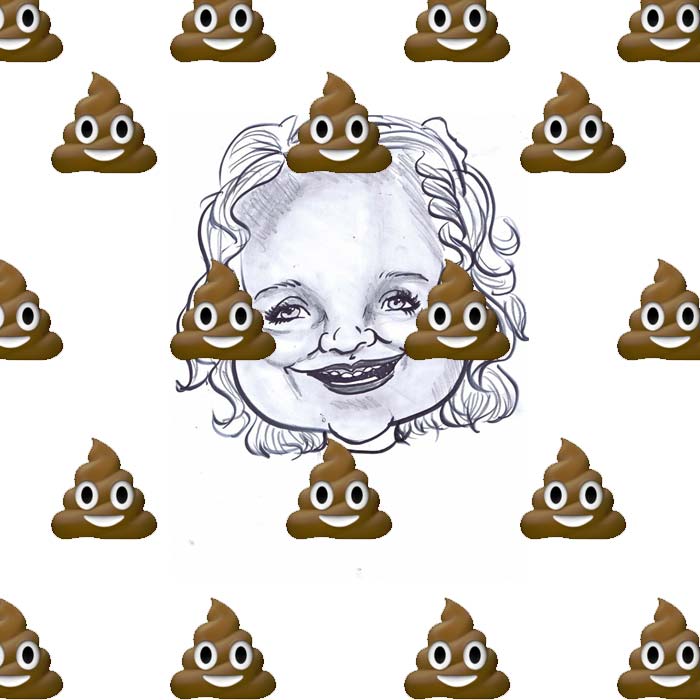 If little boys are made of snips, snails, and puppy dog tails; and little girls are made of sugar, spice, and everything nice; is Honey Boo Boo made of trans-fat and shame? Every time I see an interview with Honey Boo Boo and Mongoloid June, I pray for retroactive abortion (hey, if people can pray for things as frivolous as a football game, why can't I pray to clean up society?). The fact that this mush mouth, illiterate, human Big Mac is able to reproduce proves that there's no God, and that apparently you can defecate from your vagina. Yes, I'm saying I'd like to abort June and perhaps stop the cycle of future disability-collecting, scooter-riding, Spam-eating morons who are overpopulating this country.
On the one hand, I feel badly for Honey Boo Boo and I don't advocate making fun of any child. On the other hand, I realize she's going to grow up (assuming clogged arteries and a go-go juice induced stroke don't take her first) to be an adult that is justifiably hated…so I'm really making fun of the future Boo Boo. It's hard to root for people who name their food before eating it—especially when said food was found dead on the side of the road. "Mmmm Darlene, you lookded so good wit dat eyeball hangin' outta you head and your guts splattered like yummy gravy all over your tummy!"
Who looks at the gore of death and thinks "Mmm, stew"? Who swaddles a bloody carcass in a blanket and cradles it like a baby while telling it how good it's going to feel in their "big fat belly"? Who looks at a child who looks like a deformed, fatter Bruce Villanch and thinks "Beauty Queen"? Let's remember, that's why we're aware of this "sketti" eating critter in the first place—because she's a "beauty" queen.
They say beauty's in the eye of the beholder but aren't we doing this child a disservice by making her believe acting like an animal and flossing her teeth with "sketti" is beautiful? It's great to be overly confident regardless of what you look or act like, but that doesn't make you beautiful (in most cases, it probably makes you delusional…or Latina). How can we call anything "beautiful" that emerged from the birth canal of an amoeba in stretch pants? And I don't care what a child looks like; putting her in a beauty pageant is disgusting and irresponsible (unless her Marilyn Monroe impression is uncomfortably seductive. Then it's just a waste not to share that with the world).
When a guy dates a girl, he's told to look at her mom to get an idea of what she's going to turn into. In Honey Boo Boo's case, you don't even have to look at the mom (unless you want to damage your eyesight and any hope of future erections). You don't even have to wait until Boo Boo's dating age because she already looks like a haggard, diabetic grandmother whose only exercise is thumbing through a Finger Hut catalog while farting out the remains of her Shake-N-Bake feast. I guess what I'm saying is…she's going to be quite a catch…for someone with enormously strong arms.
Oh, and what's up with the subtitles on the show? They need subtitles for people to understand them…IN THEIR COUNTRY OF ORIGIN. A drunken Jackie Chan would be easier to understand than these garbled hillbillies. What's ironic is that the people watching them probably can't read anyhow.