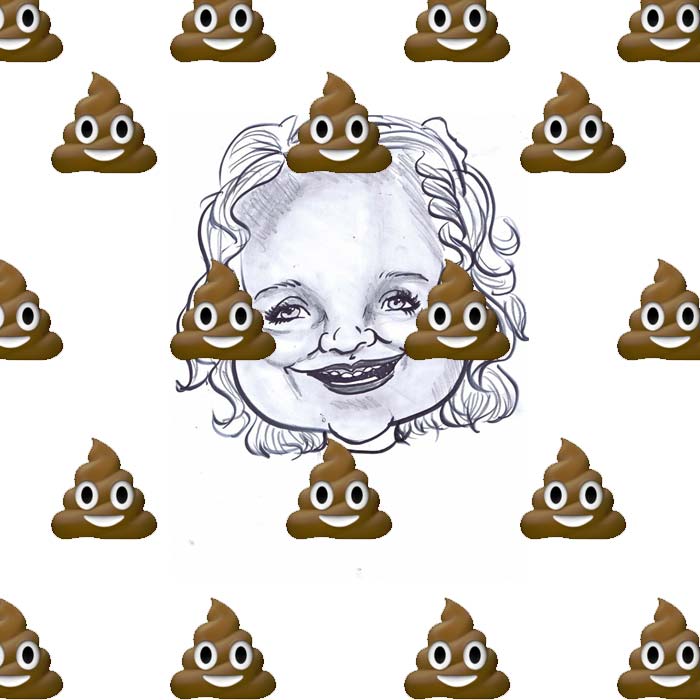 Mama June

and the Human Boo Boo
If little boys are made of snips, snails, and puppy dog tails; and little girls are made of sugar, spice, and everything nice; is Mama June made of selfish choices, receding gums, and cookie crumbs? Every time I see a story about her, I pray for retroactive abortion (hey, if people can pray for things as frivolous as a football game, why can't I pray to unclog America's toilet?). The fact that this mush mouth, pedophile-loving, illiterate, human Big Mac is able to reproduce, proves that there's no God, and that apparently you can defecate from your vagina. Yes, I'm saying I'd like to hop in a time machine, thwart the conception of June, and stop the cycle of future disability-collecting, scooter-riding, Spam-eating, pedophile canoodling morons who are overpopulating this country, and subjecting children to their damaging ways.
On the one hand, I feel badly for her daughter, Honey Boo Boo. And I don't advocate making fun of any child. It's sad that she's being raised by someone who puts men, food, and fame before her children. On the other hand, I realize she'll likely grow up (assuming clogged arteries and a go-go juice induced stroke don't take her first) to be an adult that is the tobacco spitting image of her mother. It's hard to root for people who name their food before eating it—especially when said food was found dead on the side of the road. Who looks at the gore of death and thinks "Mmm, stew"? Who swaddles a bloody carcass in a blanket and cradles it like a baby while telling it how good it's going to feel in their "big fat belly"? Who looks like a deformed, fatter Bruce Vilanch and thinks, "I should eject babies from my birth canal like a Pez dispenser and force them into the beauty pageant circuit." And I don't care what a child looks like; putting her in a beauty pageant is disgusting and irresponsible (unless her Marilyn Monroe impression is uncomfortably seductive. Then it's just a waste not to share that with the world).
In Mama June's world, it seems that beauty is simply based on an "I don't care what y'all think" attitude rather than kindness, personality, healthy choices, reality, and not dating your daughter's molester. Walking around overly yet unjustifiably confident doesn't make you beautiful (in most cases, it makes you delusional…or Justin Bieber). But it seems nothing can stop this shameless fame monger from parading herself and her family in front of the cameras.                     
            Her first show, Here Comes Honey Boo Boo, was dropped by TLC when it came out that June was dating Mark McDaniel—the molester of her daughter, Anna Cardwell. After serving time for the crime, she welcomed him back with open arms (but that's only because she can't actually close them). "Aww, he's rehabilitated. It doesn't matter that my daughter is scarred for life. He deserves another chance because I'm a mangled amoeba in stretch pants who will serve my kids up on a silver platter" … (or in her case, a Styrofoam plate) … "just to get attention from a man—even if that attention is all just a ruse to get to my babies that I claim are priority number one in my life."
So, WE tv decided the world can't live without this maternally vacant procreator and gave her a show called From Not to Hot. Really? We're so politically correct that we can't even call a pedophile protector gross? We're worried about hurting her feelings? Worse yet, we have to pretend she's hot just because she dropped a few pounds? I don't think she's so much hot as she is sweaty. Her eyes always seem half shut (unlike her corn dog shoot) and before her makeover, her teeth looked like a ramshackle staircase stuck to a wad of gum. Now she smiles and it looks like a refurbished staircase painted in Wite-Out…stuck to a wad of gum.
When a guy dates a girl, he's told to look at her mom to get an idea of what she's going to turn into. Like that riddle is hard to solve. Before she hit 30, June looked like a haggard, diabetic grandmother whose only exercise was thumbing through a Finger Hut catalog while farting out the remains of her Shake-N-Bake feast. I guess what I'm saying is, she's quite a catch…for someone with enormously strong arms. Let's just hope when Boo Boo reaches dating age (which is 7 where they're from…so I may be a little late), suitors don't judge her by her "mama" and that she doesn't follow in her lumbering footsteps. I know I'm being hopeful though, especially since I recall catching a few episodes back in the day. I mean, they needed subtitles for people to understand them…IN THEIR COUNTRY OF ORIGIN! A drunken Jackie Chan would be easier to understand than these garbled hillbillies. What's ironic though about the subtitles is that most of the people watching probably can't read anyhow.